Return to main page
|
Return To Article List
New PR Ratings Bonus
(Handicap Horse Racing Ratings)
Or Join GHBot and get it as a bonus here
.
New Update includes a Chance of winning.
Screen shot from dutching bot.
Please note these are separate days where we have restarted the bot during some update trials.

Latest update 25/04/2016
We had to stop the bot yesterday while we made some final changes for the next release so there are two screen shots


Two out of two for Sunday.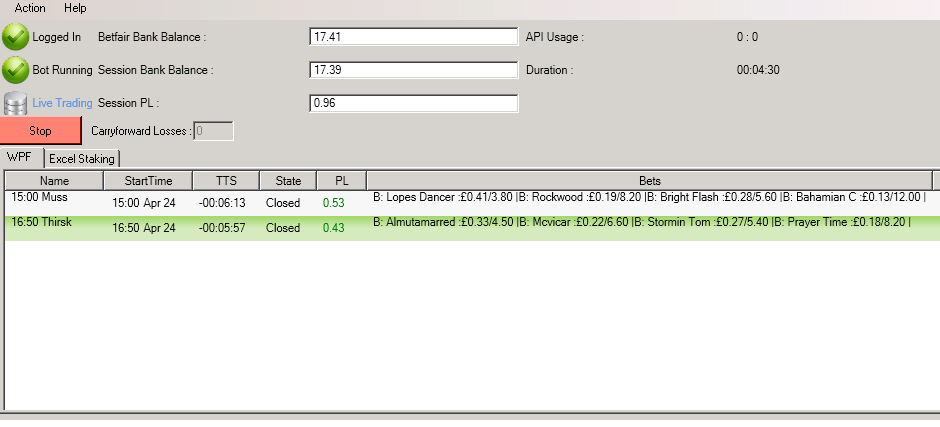 Another screen shot added today. 4 out of 4 winning "dutch" bets.


(We lost on the last race where the results are not shown)

Just one loser from 10 races.
In this latest video I show you how to use the main ratings figure to find winners.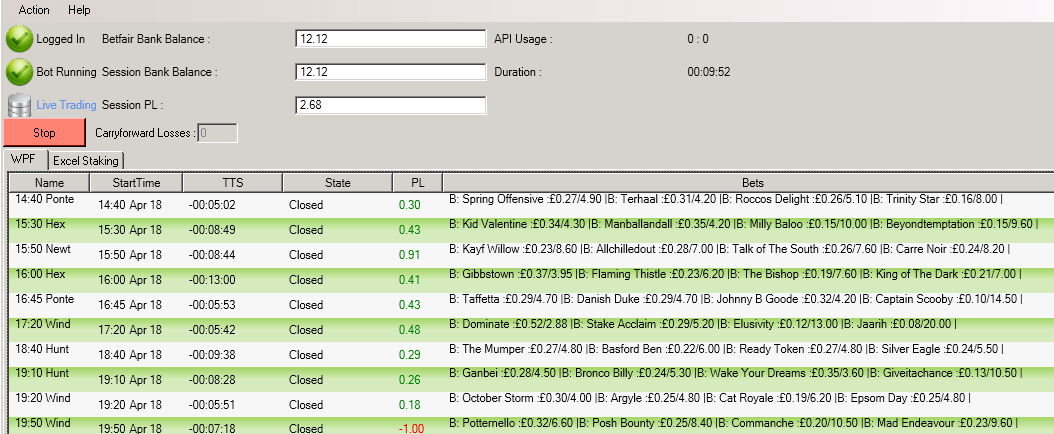 Check out how to use the PR ratings to find "Dutch" bets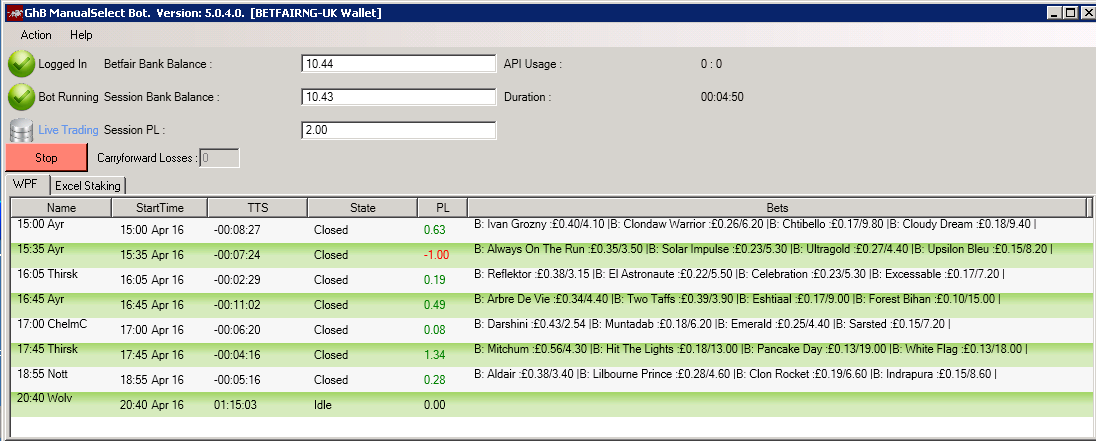 Watch the video below to see a clever little "Dutching" system.



---